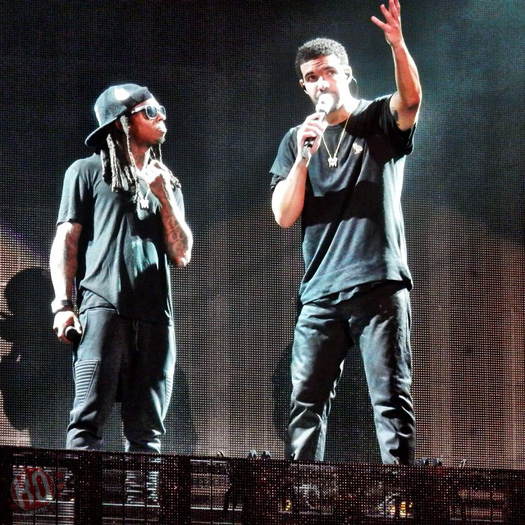 Lil Wayne and Drake's "B.B. King Freestyle", which can be found on Side A of No Ceilings 3, has been given the stamp of approval from the late blues icon's estate.
B.B. King's estate heard about the song more or less straight away after it was released on November 27th and invited Weezy, Drizzy and Khaled to work on a hip-hop project that will be released by Universal Music Group for a B.B. King biopic.
As well as giving the three of them "a big thumbs up" for the collaboration, you can read exactly what the chairman of the bluesman's estate, Vassal Benford, revealed to Variety in an interview below!
"When I heard 'B.B. King Freestyle', I was shocked, as this is exactly what we wanted. We are in talks to do a new hip-hop album with our team and Universal Music Group, to usher in the new millennium with B.B. King and top A-list hip-hop artists. Mr. King is a musical icon and legend, and the blues is relatable all over the world. For DJ Khaled, Lil Wayne and Drake to show love makes a big statement on behalf of the music world regarding B.B. King and the significance of the blues. We would like to thank them on behalf of the family members and the B.B. King Estate, and welcome all three artists to the project in whatever capacity."