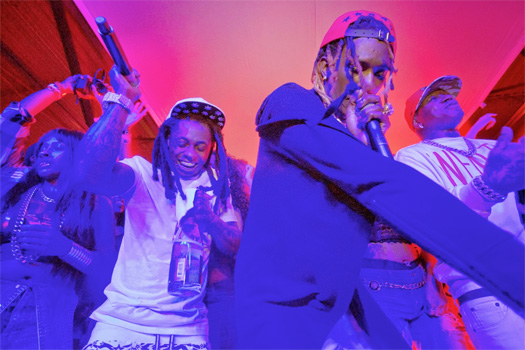 Young Thug is the special guest on episode 93 of Gillie Da King and Wallo267's weekly "The Million Dollaz Worth Of Game" podcast.
In a sneak peek of their conversation, which you can watch below, Gillie asks Thugger about the first time he met his idol Lil Wayne to which Thug says Wayne ignored him.
"The first day that nigga didn't goddamn dap me up. Tried me. That nigga tried my pimping… left me hanging."
I'm sure everyone is well aware of the problems that went on with Weezy and Thugger a few years back, such as Tha Barter 6 project, but I think it's fair to say their beef is over now especially after Thug was featured on No Ceilings 3!