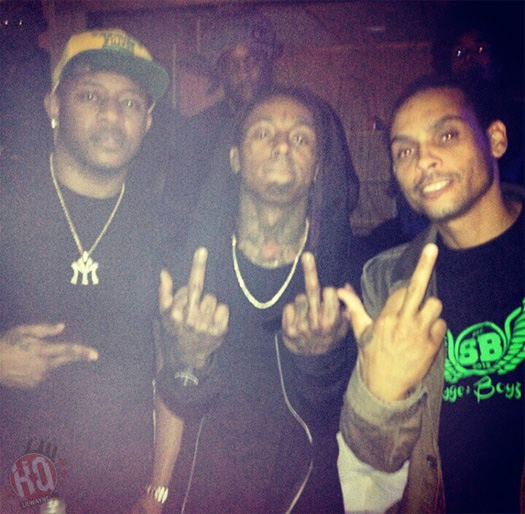 On April 16th, Lil Wayne attended The Xclusive Venue in Columbus, Ohio for a stop on his "Release Partiez" tour. Mr. Carter will next be performing live on his nightclub tour later today at Levels nightclub in Carbondale, Illinois.
You can watch some footage of Weezy performing his Sorry 4 The Wait 2 songs "Sh!t" and "Coco" live at the venue after the jump below! Tunechi can also be heard dissing the f*ck out of Young Thug, his Tha Carter VI album and Rich Gang by telling the crowd the following:
"If there were any other albums that dropped recently, tell 'em I said: 'suck my dick'"

"Carter V coming soon, ain't no motherfuckin' such thing as Carter VI"

"Anytime y'all book them bitch ass niggas to come up in this motherfucker, before they say one word, you let 'em know Tunechi said: 'suck my dick'"
I don't know why the uploader of the bottom video added the title "Lil Wayne tells Columbus he's retiring after Carter V??", but just ignore that because Wayne doesn't say anything of the sort in the actual clip.