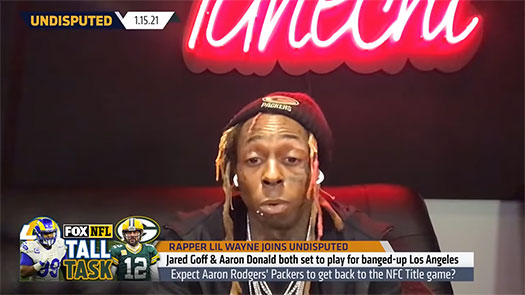 Before premiering his "Green And Yellow" song on January 15th, Lil Wayne made a virtual appearance on Fox Sports 1's "Skip and Shannon: Undisputed" sports talk show.
During his interview, Weezy chatted to Skip Bayless and Shannon Sharpe about how his new Green Bay Packers theme song came about, why he took his time recording it, the Packers vs. Los Angeles Rams NFL game that took place yesterday, and more.
Of course, Skip also had to ask Tunechi to explain how he became a fan of the Packers while being from New Orleans for maybe the 50th time haha. You can check out Tune's convo on "Undisputed" below!