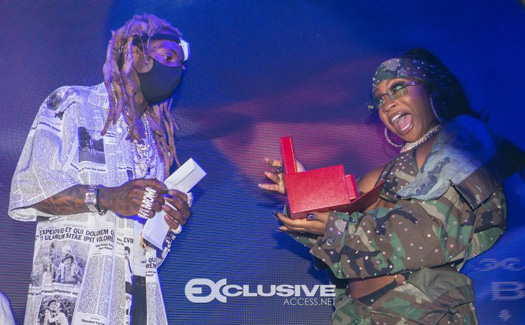 Reginae Carter recently participated in a virtual interview with Jiggy Jones for Kreative Clout, which you can watch below.
During their conversation, Nae Nae spoke on how it feels to now be 22-years-old, her birthday fit, dealing with COVID-19, her new "Truth" song with Mike Hart, getting breast implants, working with Fashion Nova, and more.
The "Pride & Prejudice: Atlanta" actress also discussed how her parents Lil Wayne and Toya Johnson keep her grounded, which one of her brothers had the best song on Side A of No Ceilings 3, and which rapper she thinks is the only one who could possibly battle her father in a VERZUZ battle!
Photo credit: Thaddaeus McAdams.