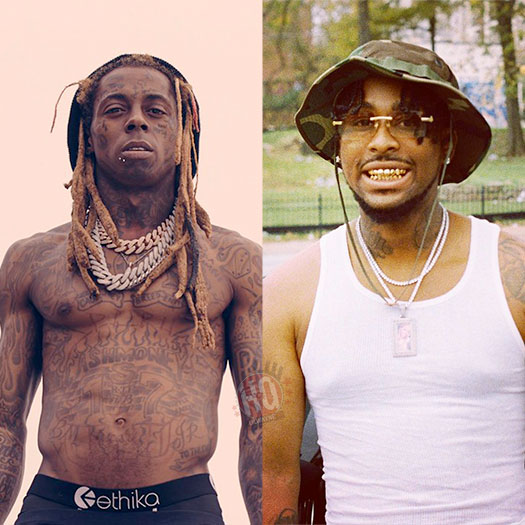 If you didn't already know, one of the songs Lil Wayne and Rich The Kid remixed on Side B of No Ceilings 3 was BRS Kash's "Throat Baby".
In a recent interview with HipHopDX, the Atlanta rapper addressed Wayne remixing his song for his mixtape by saying he grew up on the No Ceilings and Dedication tapes.
Kash also revealed he stopped everything he was doing when he first found out Tunechi had freestyled over "Throat Baby", as well as mentioned he has not yet met Tune in person, but hopes to soon as he is an inspiration to him!
"You know, growing up with No Ceilings and Dedication, when we really had physical mixtapes, you know what I'm saying, was something else. We were bumping Wayne, and so for him to do that, I was totally excited. I forgot where I was, but I think I had just landed in Texas or something like that, and then I heard about it. I dropped everything, and I was like: 'Man, this is crazy'. I haven't come across him yet, but I figure it'll happen sooner or later. Looking at his journey from 1999 to now, [Lil Wayne] is an inspiration."