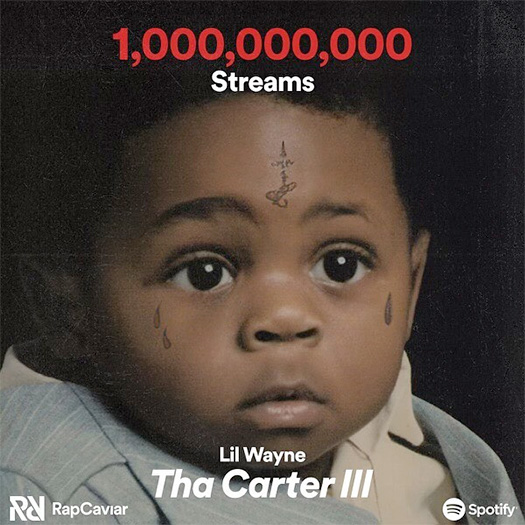 What an amazing achievement! 13 years after the release, Lil Wayne's iconic Tha Carter III album has now surpassed one billion streams on Spotify.
After hearing about the news, Wayne took to his social media to thank everyone who listened and still listens to the project to this very day:
"A Billi A Billi A Billi…… shoutout Spotify and RapCaviar. And most importantly shoutout every last one of y'all that listened, streamed, and still bump it till this day!! ?? #IAintShitWithoutYou"
Don't forget Wayniacs, these numbers are from just one streaming service… imagine what the total number would be if all streaming platforms added up their plays for C3 together! How often do you play Tha Carter III?