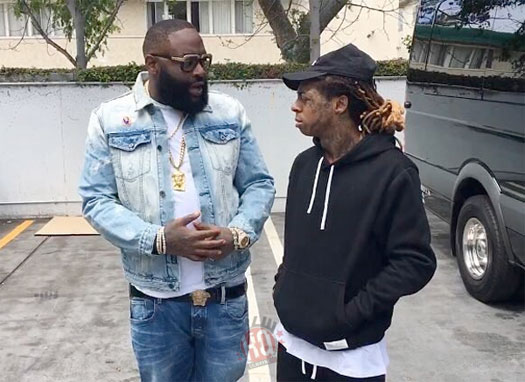 Rick Ross recently chopped it up with DJ First Class for a virtual interview, which you can check out below.
At the 22:30 mark of their conversation, Rozay was asked if he still plans on getting Lil Wayne, Drake, Kanye West, and Pusha T all on one song together.
The MMG founder revealed he has made no attempt on it, but he believes if it does happen, it will happen organically. He also believes that even though they all have their differences right now, they will get over them as they are all icons and inspire each other with music!