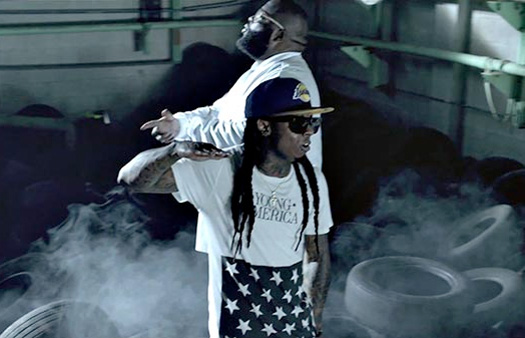 Last month, Rick Ross stopped by HOT 97 to appear on their "Ebro In The Morning" radio show to chat with Peter Rosenberg and Laura Stylez, as well as to promote his latest album, Port Of Miami 2.
Around the 16:00 mark, Ross was asked why Pusha T did not appear on his and Lil Wayne's "Maybach Music VI" collaboration to which he revealed that both teams cleared their verses. However, he didn't think it was the right time to put both of them on a song together:
"What's so dope about it is that both verses were cleared from both parties, but like I said, it was more about the bigger picture. Is this gonna move them two getting together closer? And I didn't feel like this was the time for that."
After talking about "Maybach Music VI" (watch the full interview below), Rozay brought up how he would like to see a collaboration from Wayne, Drake, Kanye West and Pusha drop next year! Could you see a collabo like that ever happen?