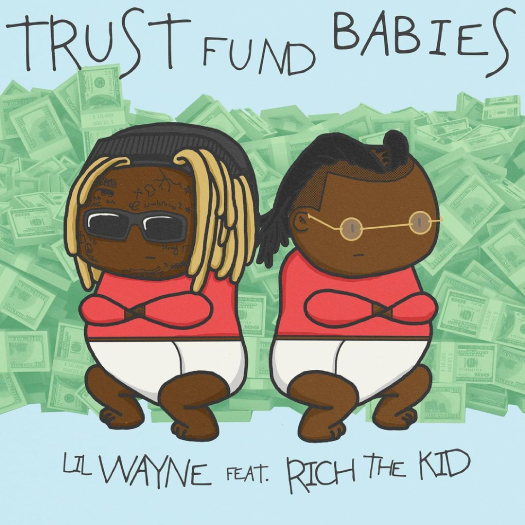 After receiving a hint yesterday, we now have confirmation of a release date for Lil Wayne and Rich The Kid's upcoming collaboration album.
The joint project, which will be called Trust Fund Babies and can be pre-ordered here, is going to drop next Friday on October 1st. You can check out the illustrated cover artwork above.
This album has been in the works since 2018 (see here). Below, you can preview a snippet of one of the songs from the forthcoming project and be looking out for the "Feelin Like Tunechi" music video to premiere soon! Excited?