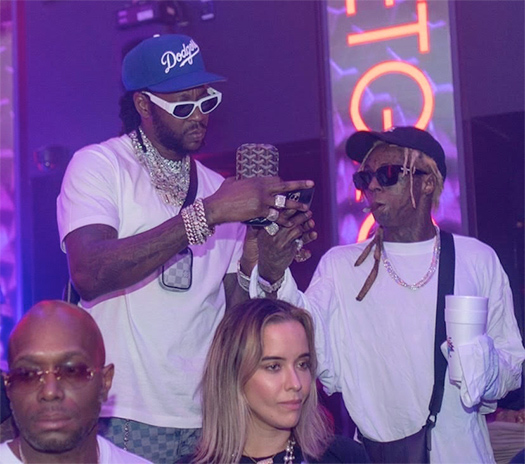 2 Chainz recently participated in an interview with HYPEBEAST from his crib in Atlanta and during their convo, he gave an update on his and Lil Wayne's upcoming ColleGrove 2 joint album.
Even though Tity Boi announced ColleGrove 2 would first be released in 2020 and Mack Maine said it was "coming soon" in the summer of this year, it looks like the collab project will now be dropping next year:
"In that spirit, his [2 Chainz] next album, which is scheduled for release in early 2022, will act as a celebration of the young talent he has seen rising around him, and a way for him to help build the careers of a new generation of artists. That release will be followed closely by another project: ColleGrove 2, a follow-up to his 2016 album, which will see him reunite with his recurrent collaborator Lil Wayne. It will be, he promises: 'out of the box'."
Click here to hear previews of two dope Chainz and Wayne collaborations that have been confirmed for the album!