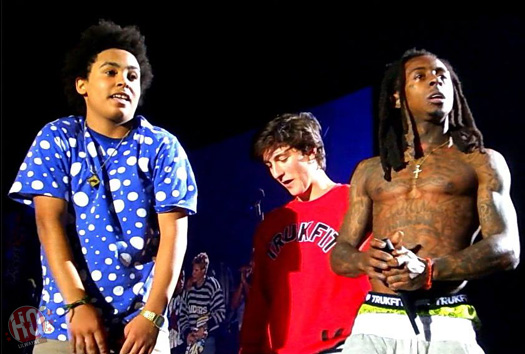 Jereme Knibbs was the special guest on episode #5 of the Too Far Gone podcast, which you can watch below.
In their sit-down conversation, Jereme talked all about touring with Lil Wayne on the "America's Most Wanted" music festival back in 2013 along with T.I. and 2 Chainz.
The professional skateboarder revealed exactly what the days were like on tour, which included them visiting 35 – 45 cities, as well as confirmed Wayne can be awake for days and how that means you cannot sleep around him!