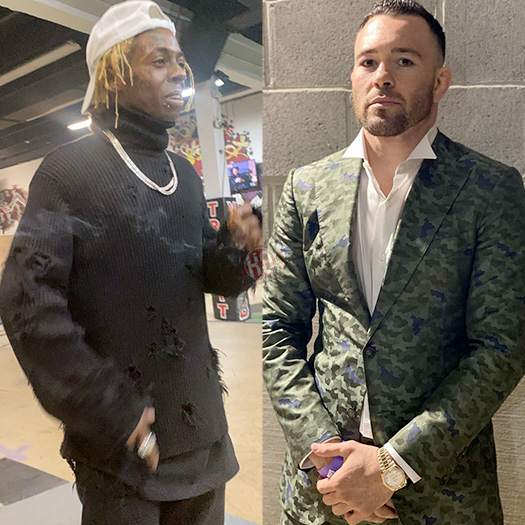 Colby Covington sat down with Kyle Forgeard, Bob Menery, Aaron Steinberg, and SteveWillDoIt for an episode of the FULL SEND Podcast that you can watch in full below.
At the 41:45 mark of their conversation, Colby revealed the best text message he received after his win against Jorge Masvidal was from Lil Wayne, who he also called the "greatest rapper alive" and the "best rapper alive", before then playing the hilarious voice message.
The American mixed martial artist then went on to discuss how he first met Wayne, why he thinks Wayne is a fan of him, being told he will be featured on Wayne's next album, and that Wayne will walk him out at his next fight!