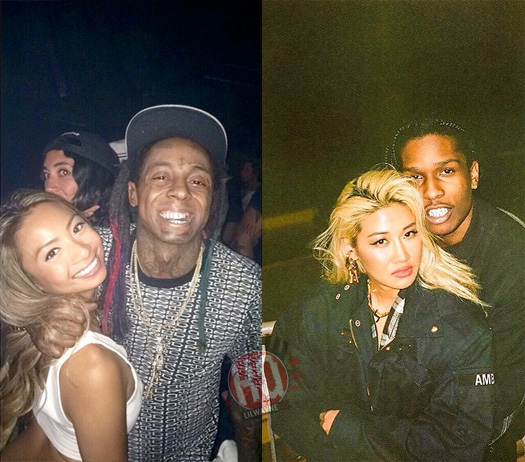 A$AP Rocky recently sat down with N.O.R.E. aka Noreaga and DJ EFN for a new interview on their "Drink Champs" podcast.
During their conversation at the 36:40 mark, which you can watch after the jump, Rocky played a game of Lil Wayne vs. Drake to which he answered Wayne.
"Weezy to this day, he can't be f*cked with, like nobody rap better than Wayne… Wayne will embarrass you, cause he do it quick [send the verse back]. I f*ck with Weezy"
Click here to listen to a sneak peek of an upcoming A$AP Rocky and Tunechi collaboration!
Thanks to Keeze for the heads up!