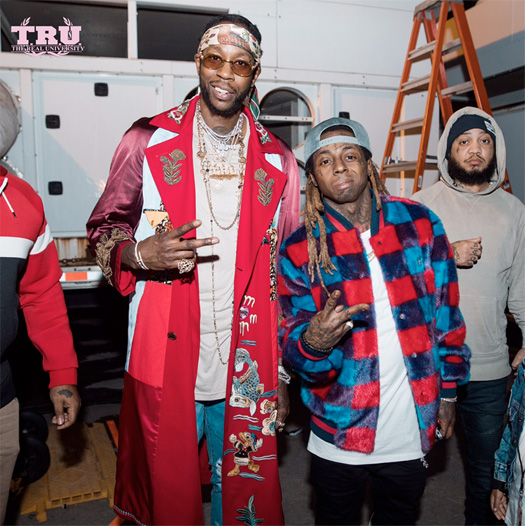 While in attendance at the Consensus 2022 event, 2 Chainz sat down for an interview with Tyler Spalding and Zack Seward.
During their conversation, Tity Boi spoke about his and Lil Wayne's upcoming ColleGrove 2 collaboration album, which again he mentioned the music "sounds just like the Metaverse".
When asked if there would be a surprise blockchain/NFT element along with this project, Chainz teased "we're building it out brother". You can watch the clip after the jump below! When do you think CG2 will be released?
Head to the 24:30 mark to go straight to the part about ColleGrove 2.