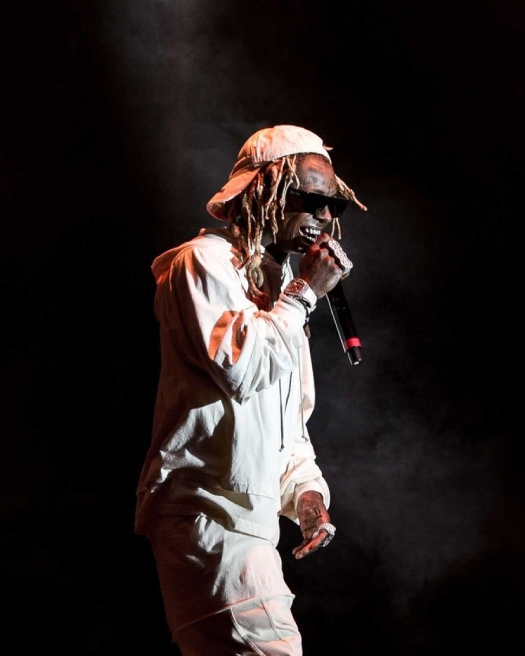 Ice Cube was the latest guest on the music podcast titled "On The Guest List…", which is hosted by Foxtrot & The Get Down, White Sox Dave from Barstool Sports and Kenny Carkeet.
From the 32:15 mark of their conversation, Cube was asked who he thinks is the best rapper of all time to which he answered none other than Lil Wayne.
"It's hard to beat Lil Wayne, it's just hard. I just think his metaphors are other worldly. Just an amazing talent. As far as lyrics and can make hits, has been copied, and all these dudes are all nothing but clones of Lil Wayne at the end of the day. He's dope."
You can check out Ice Cube's interview on the "On The Guest List…" podcast after the jump below! Would you of liked to hear a collaboration from Ice and Wayne?
Photo credit: Ryan Rolo.