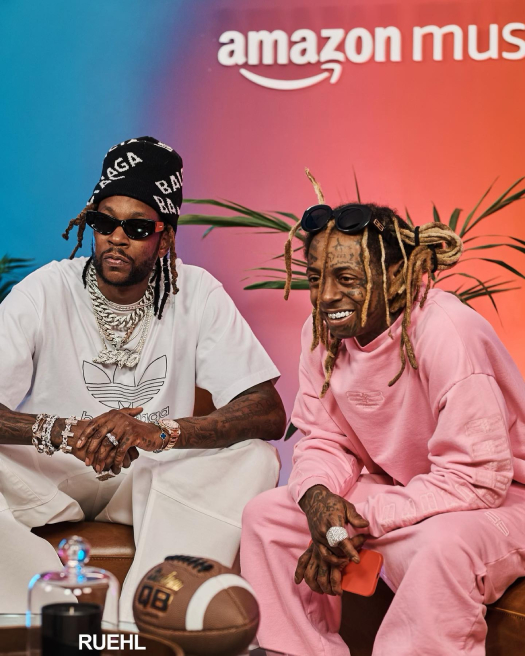 We have previously saw the start of this interview, and now we have another clip of 2 Chainz' sit-down conversation with Lil Wayne before their Amazon Music Live show on November 17th.
In this new video, Chainz recalls witnessing Wayne produce, engineer, rap, sing and play a live instrument all on one song, as well as going to sleep on the I Am Music tour while Weezy was working and waking up to him still recording.
When asking Tunechi where he gets his drive and motivation from, Tune answers his mother Jacida Carter. He also says that his mother taught him that when you love what you do, it will not seem like work at all and you will not know how to stop. Check it out below!
Photo credit: Nathon Ruehl.