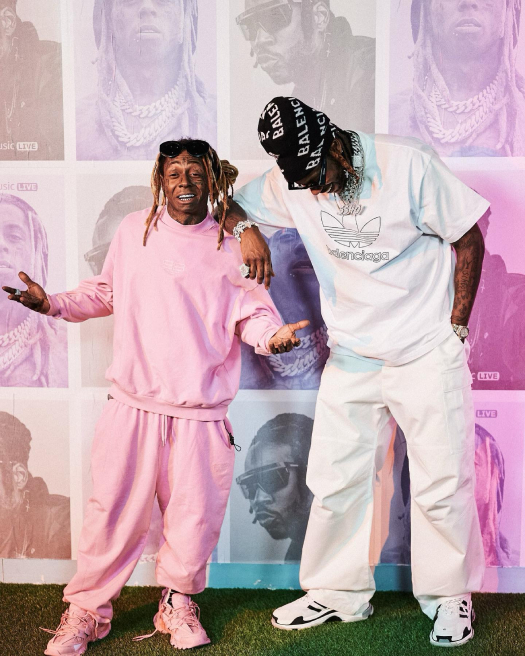 A few days ago on November 17th, Lil Wayne put on a concert for an Amazon Music Live broadcast that streamed live on Prime and Twitch.
Before the show, Tunechi also sat down with 2 Chainz to speak about his recent Grammy nominations, as well as his and Chainz' upcoming ColleGrove 2 collaboration album.
You can check out the mini interview and see Weezy performing "Mr. Carter", "Lollipop", "Love Me", "Mrs. Officer", "Every Girl", "Bedrock" with Gudda Gudda, "Duffle Bag Boy" with 2 Chainz, "Swag Surf", "Let Do It", "Rollin'", "Wasted", "HYFR", "Pop Bottles", "Pop That", "Loyal", "Right Above It", "The Motto", "John", "6 Foot, 7 Foot", "Steady Mobbin'", and "A Milli" live below!
Photo credit: Nathon Ruehl.