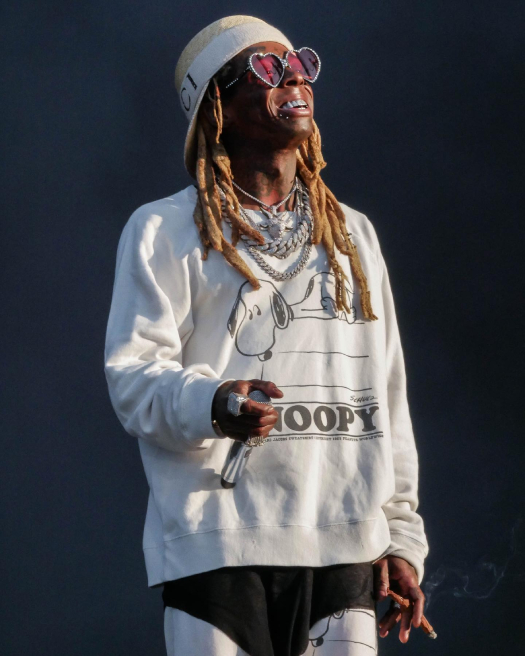 For #ThrowbackThursday today, here is some footage of Lil Wayne headlining the Lollapalooza music festival at Grant Park in Chicago, Illinois back on August 3rd, 2019.
During his set, Wayne performed "6 Foot, 7 Foot", "Go DJ", "Got Money", "John", "No Problem", "The Motto", "Let It Fly", "I'm Goin In", "Steady Mobbin'", "Uproar", "Can't Be Broken", "Lollipop", "Love Me", "RAF", "Pop That", "Swag Surf", "Rollin'", "A Milli", and more of his hits live.
You can check out the #TBT live performance in the videos after the jump below! Did you attend this show?
Photo credit: Mike Milo.