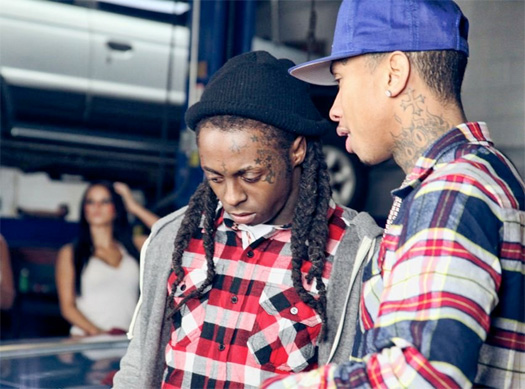 Tyga recently took to his Twitter page to reveal who he thinks are the best rappers of all time, as well as list the criteria for why he believes this.
The former Young Money rapper named both Lil Wayne and Eminem as the greatest rappers of all time in his opinion, and added a 9-point list for his reasoning:
"Lil Wayne & Eminem are the best rappers of all time! Lyrical word play, delivery, flow, pockets, originality, raw, intentional, clarity, generational influence."
This is not the first time T-Raww has called Wayne and Slim Shady his favorite rappers; he also said the same in interviews last year and earlier this year! Do you agree with Ty's choice?
Lil Wayne & Eminem are the best rappers of all time! Lyrical word play , delivery, flow ,pockets, originality , raw, intentional , clarity, generational influence.

— T-Raww (@Tyga) March 24, 2023