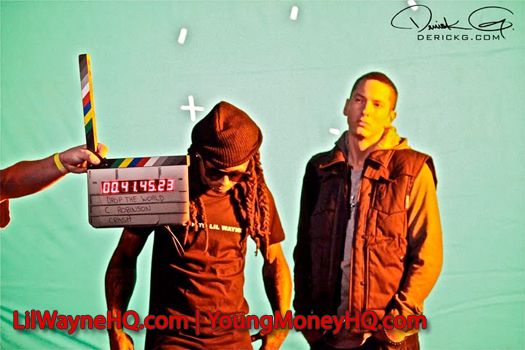 Eminem will debut his music video for "No Love" featuring Lil Wayne tomorrow (Sep 30) at 7:56PM EST on MTV. As soon as the video premieres, we will post it up here on LilWayneHQ for you to watch.
After the jump, you can watch a video of Birdman speaking with MTV about dropping Like Father, Like Son Part 2 with Weezy in 2011, and producer STREETRUNNER speaking with VIBE about working on the I Am Not A Human Being album.
Birdman speaks on dropping two mixtapes and his part 2 collabo album with Wayne:

——————————————————–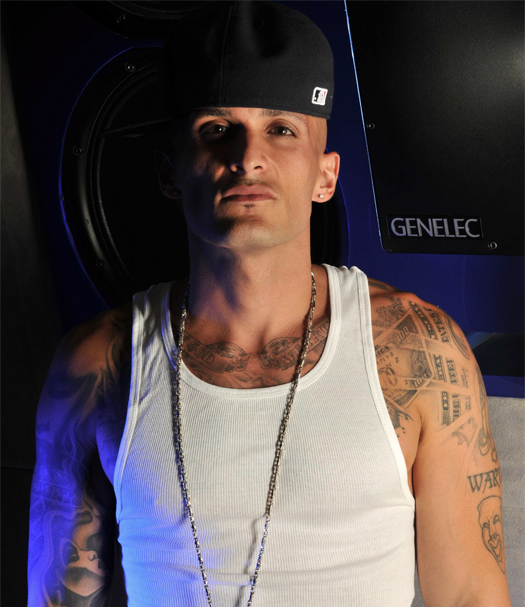 "I just was digging one day and found this beautiful Valerie Simpson record, but kept it in the stash for a while," STREETRUNNER tells VIBE of the sample used on "With You." "Normally, it takes me a long time to feel like I have a beat just the way I want it. But 'With You' came together in about an hour."

"Our intention was to make sure the sample wasn't so low and in the cut. Some producers tend to boost up the drums and drown out the sample." added STREET, who's first big look came via Terror Squad's "Take Me Home" in 2004. "I wanted Valerie's voice to be right up there with Weezy and Drake's voices. It was about making everyone mesh together."

Street says he originally thought the song would be included on Wayne's forthcoming Carter IV album, but received last-minute word that Weezy wanted to release "With You" immediately. The last minute addition joined STREETRUNNER's original I Am Not A Human Being contribution, the Jay Sean-featured "That Ain't Me," which came together with the help of another Cash Money family member.

"Jay Sean got the record when he was on the plane flying back from the Philippines, and 'Im serious—he knocked it out as soon as he landed and sent it to me the next day. It was perfect—he had the melody and everything, first take." STREETRUNNER continues. "Wayne first rapped over just the shell of the beat. There was no hook or anything on it. But after he finished it, I felt like it needed a little more of an orchestrated sound. I wanted that superhero music."

You can expect more to come from StreetRunner and the Cash Money/Young Money crew. The producer is lined up to work with Birdman, has a record on hold for Weezy's pending Carter IV album, and is also contributing records to Game and Twista's forthcoming LPs.