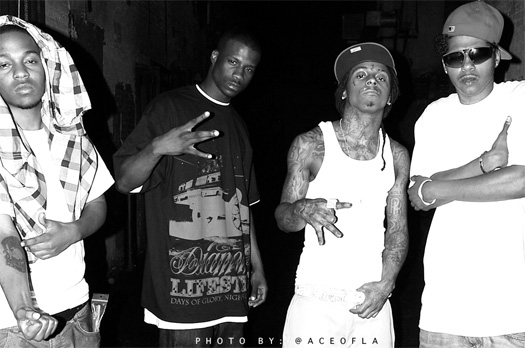 A few days ago, Top Dawg Entertainment's Ab-Soul released episode 1 of his "These Days Tour" vlog that was directed by Slick Jackson, which you can check out below.
Near the end of this video at the 4:10 mark, the West Coast rapper can be seen rapping along every word to Lil Wayne's "We Pimpin', Y'all Simpin'" song. If you are not familiar with this track, it can be found on the Young Money The Mixtape Vol. 1 mixtape that dropped back in 2005.
I guess it's cool to see Ab-Soul is a fan of Weezy F Baby. The Black Hippy member has also referenced Weezy in a couple of his songs that you can see here!
Photo credit: AceofLA