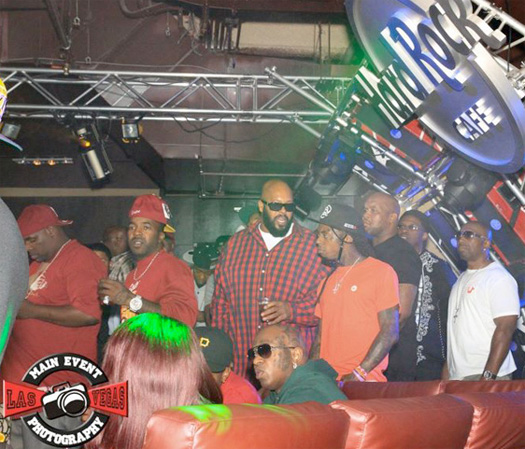 Last night, TMZ ran into Suge Knight to see if he has any New Year's resolutions and to get his thoughts on the latest 2Pac documentary, which you can check out below.
During this conversation, Suge gave a "double shout out" to Lil Wayne and said he has a lot of love and respect for him, as well as made it known that he will always have Wayne's back in his battle with Cash Money Records.
Knight also mentioned that because of Tunechi, a lot of people got their "passes" and so they had "better patch it up" with him. He even left a message for Drake by saying he won't have to worry about "the last dance with the dancer" if he stays loyal to Tune!
Photo credit: Main Event Photography