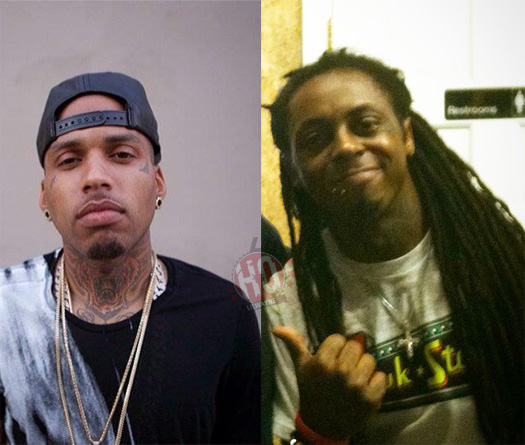 Five days ago, we saw an interview Kid Ink did were he discussed Lil Wayne giving him a shout out on Twitter for his "Like A Hott Boyy" song. Now here is a new interview Ink did with Power 105.1's The Breakfast Club that included him speaking a bit more on Wayne acknowledging him for the first time.
Kid mentioned that he has not yet downloaded Tunechi's Sorry 4 The Wait 2 mixtape and he did reach out to Tune to try and get on the project, but he was 2 days late. He also added that him and Weezy are going to try and work together on a next project.
You can watch Kid Ink's full interview with DJ Envy, Charlamagne Tha God, and Angela Yee after the jump below. Be sure to skip to the 11:30 mark to go straight to the parts about Mr. Carter!
Thanks Keeze for the heads up!