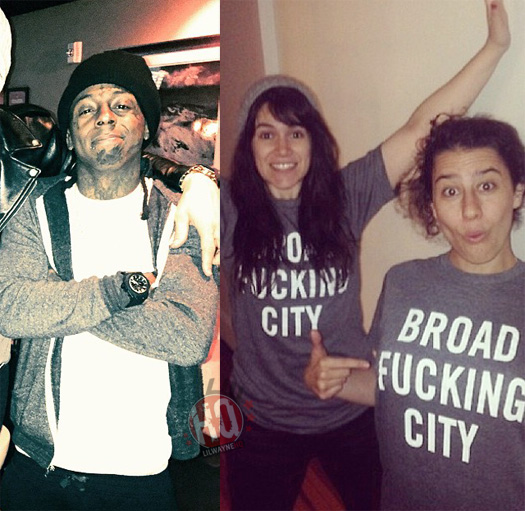 Katie Couric recently sat down with Abbi Jacobson and Ilana Glazer for an interview with Yahoo at Caffe Reggio in Washington Square Park, New York City all about their comedy television series "Broad City".
During the conversation, Ilana showed off a quick Lil Wayne impression and explained that she loves Young Money, because they are all hard workers. She also mentioned that her and Abbi discuss Wayne's 2009 interview with Katie all the time.
I have never seen "Broad City" before, so I couldn't tell you anything about the show, but it's supposed to be really successful and popular, which is why I have posted this up (because I know you will be asking why in the comments haha)!