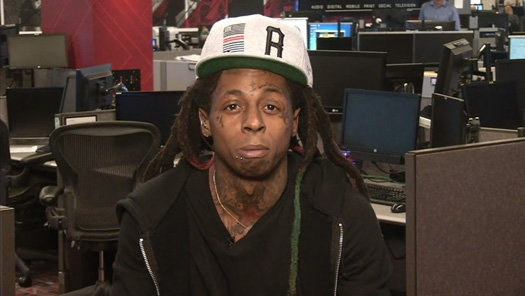 While at the ESPN headquarters in Bristol, Connecticut on August 24th, Lil Wayne made an appearance on ESPNU's brand new show called "POWER HOUR".
On the show, Tunechi revealed his favorite memory from playing college football in New Orleans, Louisiana back in the days.
You can see what Weezy remembers in the video after the jump below!