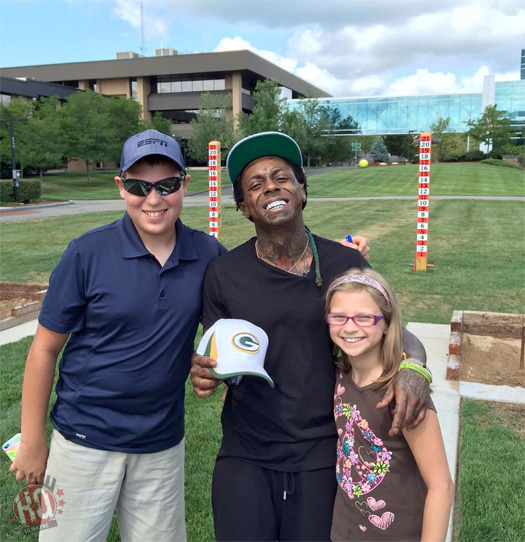 We saw a preview of this interview 2 days ago, and now here is the full conversation between Lil Wayne and Matt Schick for ESPNU's new "POWER HOUR" show that took place in Bristol, Connecticut on August 24th.
During the interview, which you can watch below, Weezy spoke on who he supports in college football, Jim Harbaugh sending him an autographed jersey, what position he would play in the sport, his favorite memory from playing back in the days, and more.
Tune also discussed the first moment that he realized he could pursue a career in music, what he did with his very first check and how much it was for, his top 3 rappers of all time, and how "Yo Gabba Gabba!" gives him hope!