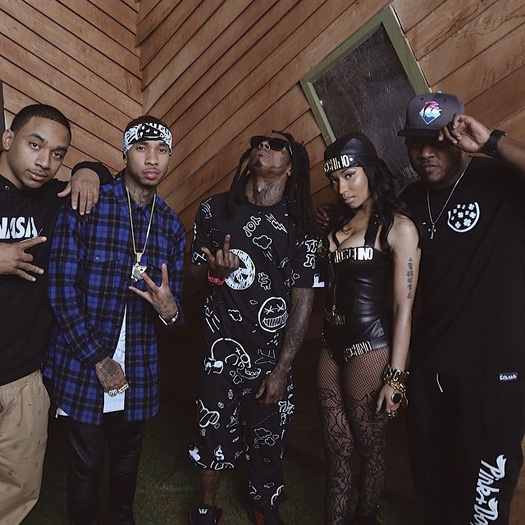 The latest update in Lil Wayne's $51 million lawsuit against Birdman and Cash Money Records is Wayne claiming that the record label didn't just pay him, they also didn't pay his Young Money artists for their work either.
According to TMZ, who got their hands on new legal documents in the case, Weezy says that he has received letters from Drake, Nicki Minaj and Tyga's camp claiming that they all got cheated out of money from Cash Money too.
Nicki even sent a separate letter claiming that her producers that she worked with also never got paid by the record label and Tunechi says that it's Cash Money Records' responsibility to pay all producers.
More details in these new legal documents claim that Tune was supposed to get a big chunk of the $100 million advance for his Young Money label, which Universal Music Group gave to Cash Money, but he never got it.
However, CM are fighting back by claiming they gave Wayne a $20 million advance for Young Mula back in 2012, $12 million for his solo album, and another $70 million for advances, royalties, marketing, and studio costs for his YM artists.
They even claim that Mr. Carter was supposed to deliver 21 albums from himself and his artists in 7 years, but they only completed 13. When more updates in this lawsuit surface online, I'll update you!