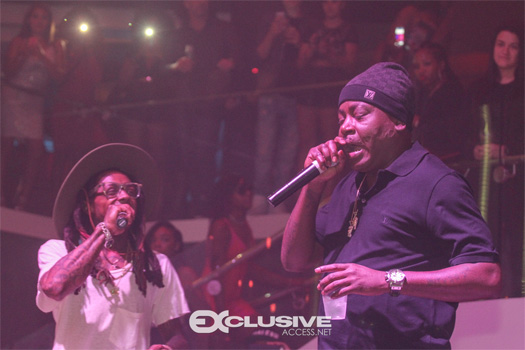 Trick Daddy appeared on Power 105.1's "The Breakfast Club" radio show in New York City earlier this week (November 10th) to chat with DJ Envy, Angela Yee, and Charlamagne Tha God.
During their interview, Trick spoke on his relationship with Lil Wayne, the misunderstanding with Wayne's comments about the Miami Heat and smashing Chris Bosh's wife back in 2013, and plenty more.
The former Slip-N-Slide Records artist also revealed that Slim is going through some kidney health issues right now, how Birdman wanted to be a blood one day and a crip the next day, and how Cash Money Records don't have an office.
You can watch the full conversation in the video after the jump below. If you want to go straight to the Weezy and Cash Money questions, be sure to skip to the 42:20 mark!