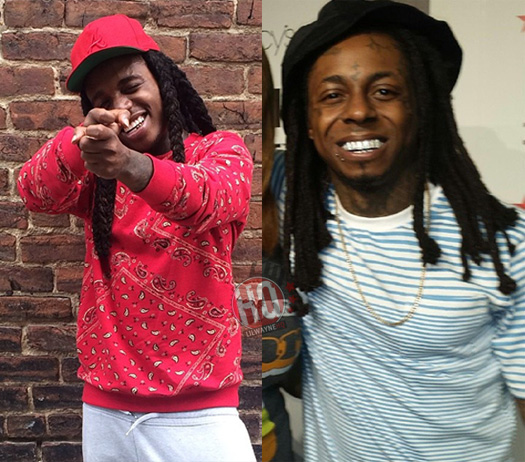 In a recent interview with Vlad TV, Cash Money Records and Rich Gang artist Jacquees chatted a little bit about Lil Wayne.
Jacquees revealed that him and Tunechi see each other frequently, but they haven't shook hands yet, and that he grew up on Tune.
He also mentioned that Weezy has not left the Cash Money label, as well as that you can't believe everything you read online, but we can trust him as a source.
You can watch the conversation below. If you want to go straight to the Wayne questions, skip to the 1:50 mark. Click here to watch Quee and Vlad's previous interview about Mr. Carter!