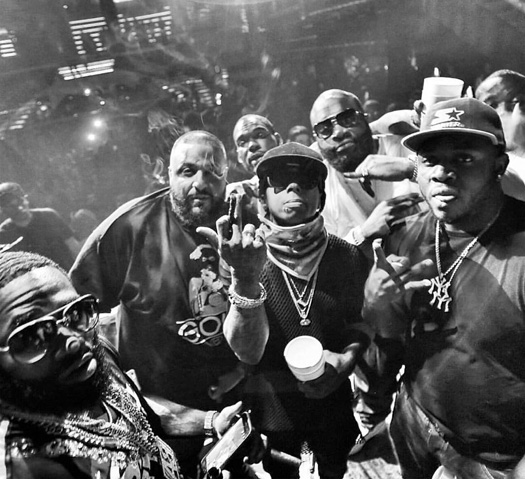 In the week, Rick Ross made an appearance on Power 105.1's "The Breakfast Club" radio show in New York City to chat with DJ Envy, Angela Yee, and Charlamagne Tha God, as well as to promote his Black Market album available in stores now.
At the start of the interview, Rozay confirmed his "I got more money than that pussy that you're signed to" line towards Drake on "Color Money" was a diss to Birdman and not Lil Wayne. He mentioned that Wayne is his homie and that he has no relationship with Baby anymore.
Carrying on with the subject, Rick said that he is "hurt" to see what Weezy is currently going through, as well as that he can't and won't respect it. Ross even revealed that he had some thoughts about doing a business venture with Mr. Carter when they were at LIV nightclub last weekend, but they haven't discussed it yet.
Before the conversation came to an end, Rick Ross explained once again that he is supporting Tunechi right now as he doesn't respect how Birdman is treating him. He also said that he is taking the situation personal after Tune's tour bus was shot up and that he has more CMB tattoos on his body than Baby himself!