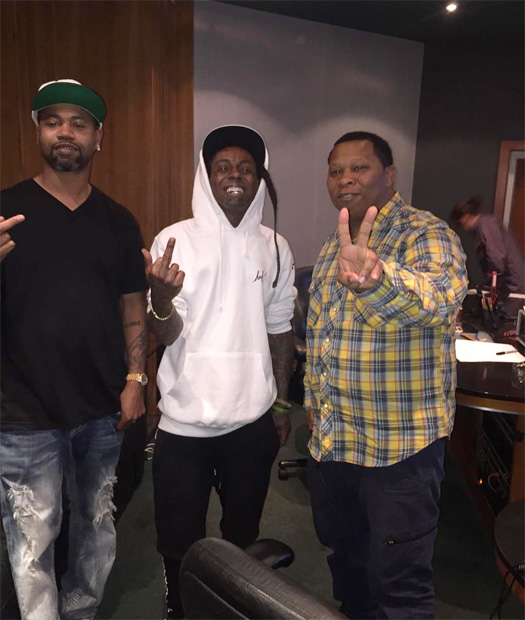 Back in September, 2015, Juvenile hinted that himself, Lil Wayne and Mannie Fresh were "busy working" on a new collaborative album.
Today, Mannie and Juvie have both confirmed in an interview with Chuck Creekmur from AllHipHop that they are indeed working on a joint project with Weezy!
The New Orleans music artists also revealed during the conversation that they decided to do an album because of the fans demanding it, as well as that they have some features already.
Who is looking forward to hearing the collaboration project?