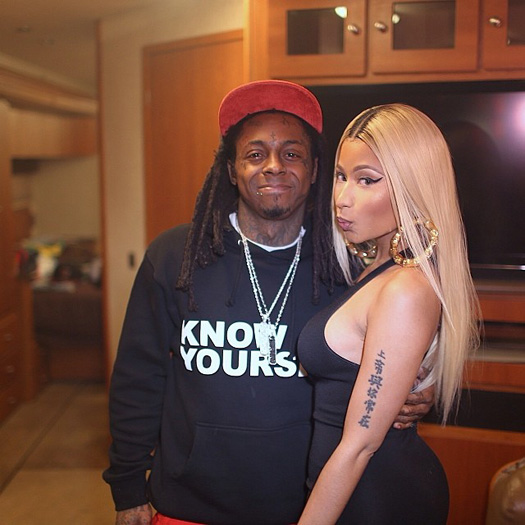 For this week's "Feature Friday" installment, I have picked Nicki Minaj's "Young Money Ballaz" track featuring her Young Money boss Lil Wayne.
The song can be found on the Barbie's Sucka Free mixtape, which was released back in 2008.
"I'm nasty on the beat like The Runners, I'm a gunner; Like a hunter with a gun, with a deer right in front 'em; I'mma send him to who brung him, let Nina Ross tongue him"
You can listen and download "Young Money Ballaz" below. Click here to see footage of Nicki and Weezy recording the track in a studio on The Come Up (Vol. 17) (Wayne's World Edition) DVD!

Download: Nicki Minaj – Young Money Ballaz (Feat Lil Wayne)
PREVIOUS: Feature Friday #67