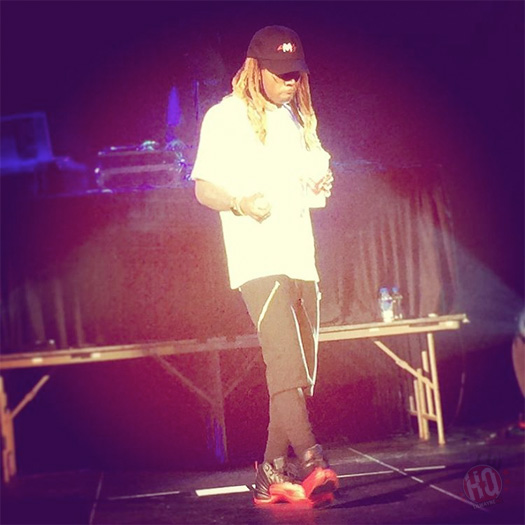 On June 12th, Lil Wayne headlined the 2016 Milwaukee Summer Jam at the UW-Milwaukee Panther Arena (formerly US Cellular Arena) in Milwaukee, Wisconsin.
During his set, Weezy performed "John", "I'm Goin' In", "A Milli", "Rich As Fuck", "Bitches Love Me", "Go DJ", "Hustler Musik", "I'm Me", "Lollipop", "Mrs. Officer", "Blunt Blowin'", "6 Foot, 7 Foot", "Rollin'", "Jumpman", "Pussy, Money, Weed", "Kush", "Coco", "I Don't Like The Look Of It" with Gudda Gudda, "Pop That", "Karate Chop", "Truffle Butter", "The Motto", "Steady Mobbin'", and "No Worries" live.
Tunechi also chatted to the crowd throughout the show, as well as announced on the microphone: "middle finger to the whole Cash Money, they can suck my motherfuckin' dick".
You can watch some front row footage of Tune's live performance after the jump below, courtesy of Jeremy Inhoff!