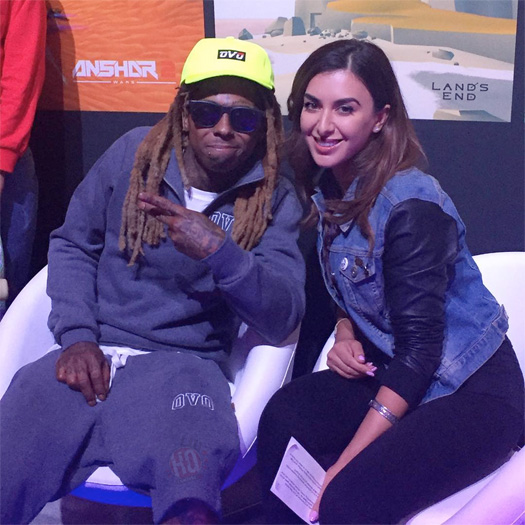 During his appearance at the Los Angeles Convention Center for the 2016 E3 video game conference in California on June 15th, Lil Wayne sat down with Tamara Dhia from Complex for an interview.
Weezy spoke all about his "Sqvad Up" app, the object of the mobile game, thinking about putting prostitutes and new music in the next update, his hometown Hollygrove, why he decided to start skateboarding at 29-years-old, what he likes the most about skating, pouring his champagne, and more.
You can check out Tunechi's conversation with Complex after the jump below. Click here to also watch Tune's interview with Twitch and here to see him try out a virtual reality roller coaster ride while wearing Samsung's Gear VR headset at this year's E3 event!