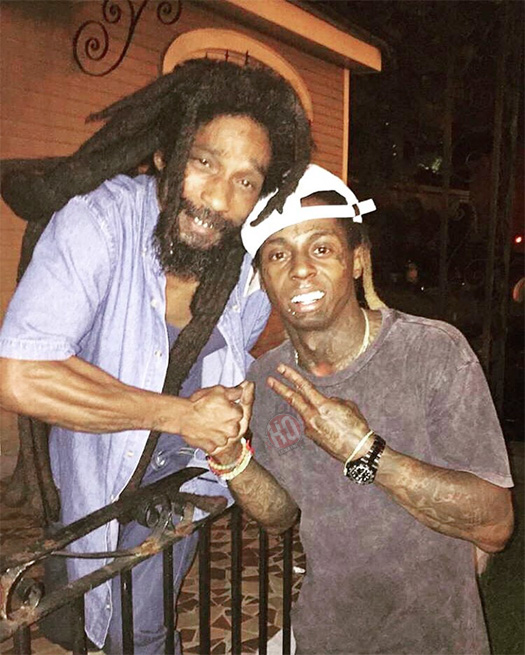 Early this morning, Lil Wayne went on Twitter to say he feels "defenseless" and "mentally defeated", as well as to say he loves us fans but he's done with music aka he is going to retire.
As a big Tunechi fan, it's always sad to hear Tune say words like that. The only thing I can think of that made Wayne feel like this is his current lawsuit against Cash Money Records and trying to get away from Birdman, so I hope that's still going well.
The good news is that Weezy went back on Twitter a few hours later to tweet "I'm good y'all don't trip". Mack Maine event mentioned Mr. Carter isn't the quitting type and he loves us fans too much to leave. Wayne's daughter Reginae also confirmed he wouldn't be going nowhere.
In related news, Rick Ross offered to buy out Lil Wayne's contract from Cash Money and make him a Maybach Music Group artist, Lupe Fiasco called Wayne an inspiration for pushing every other rapper to do better, Missy Elliott said she is praying for him, and Chance The Rapper reminded him that nothing and no one in this world can defeat him. You can read all of the tweets after the jump below!
I AM NOW DEFENSELESS AND mentally DEFEATED & I leave gracefully and thankful I luh my fanz but I'm dun

— Lil Wayne WEEZY F (@LilTunechi) September 3, 2016
ain't lookin for sympathy, just serenity

— Lil Wayne WEEZY F (@LilTunechi) September 3, 2016
I'm good y'all don't trip

— Lil Wayne WEEZY F (@LilTunechi) September 3, 2016
He won't…we ain't da quittin type and he love his fans and supporters too much! #DaGOAT #Mula https://t.co/aea68aGEbG

— Mack Maine (@mackmaine) September 3, 2016
Y'all know lil Wayne ain't going nowhere ?

— Love me (@reginae_carter1) September 3, 2016
get Birdman on the phone. https://t.co/pYr0WIeaYY

— Yung Rénzél (@rickyrozay) September 3, 2016
Dear @LilTunechi I just wanna remind you that absolutely nothing and no one in this world can defeat you. Tell them devils back back.

— Lil Chano From 79th (@chancetherapper) September 3, 2016
An inspiration who made being lyrical cool & pushed rappers in all sectors of the art to reach higher bar after bar https://t.co/5d1XYWjN4x

— EG| Lupe Fiasco (@LupeFiasco) September 3, 2016
I hope you find some solace in the act of creating and continue to practice in some capacity the art which you helped progress @LilTunechi

— EG| Lupe Fiasco (@LupeFiasco) September 3, 2016
@LilTunechi Prayers up 4 whatever u may be enduring right now this to will pass & may u find PEACE?? I will always be a fan of your work??

— Missy Elliott (@MissyElliott) September 3, 2016