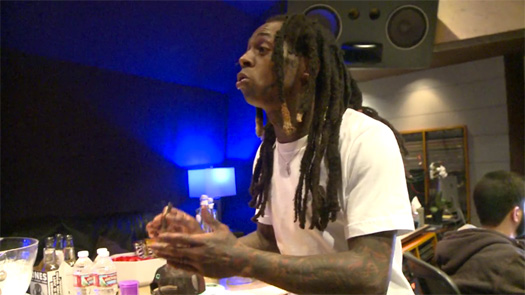 Tyler, The Creator will be releasing a documentary on DVD called "Cherry Bomb" in January, 2017 and today he has shared a preview of it that you can check out below.
Lil Wayne, Kanye West, A$AP Rocky, Pharrell, ScHoolBoy Q, and other music artists will all star in the doc that will show a behind the scenes look at how Tyler's Cherry Bomb album was created, which of course includes the "Smuckers" song featuring Wayne and Kanye.
In other news, Weezy will be performing live during Tyler, The Creator's 2016 Camp Flog Gnaw carnival at the Exposition Park in Los Angeles, California this weekend. Tyler will also premiere the first 10 minutes of the documentary at the festival!