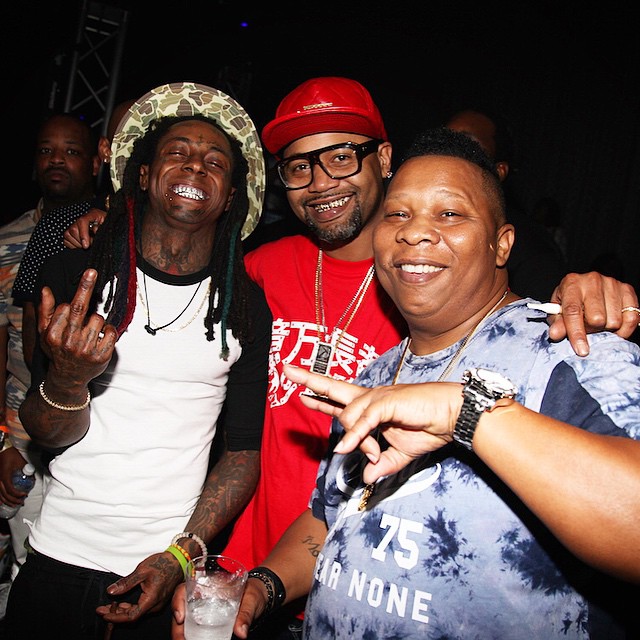 We have previously heard the three snippets of upcoming Lil Wayne songs that Mannie Fresh played at the end of his conversation with Thedo and MAQ for their "DaTakeOver" podcast, and now we can listen to the full 1 hour-and-a-half interview.
Throughout the podcast, Mannie told a few Cash Money stories from the early days, shared his thoughts on Wayne's Black Lives Matter movement comments, Weezy not having a childhood, Turk complaining all of the time, and plenty more.
Fresh also confirmed that he has work on Tunechi's forthcoming Tha Carter V album and spoke on Tune's "crazy work ethic" by saying he has always been the first one in the studio and the last one to leave!