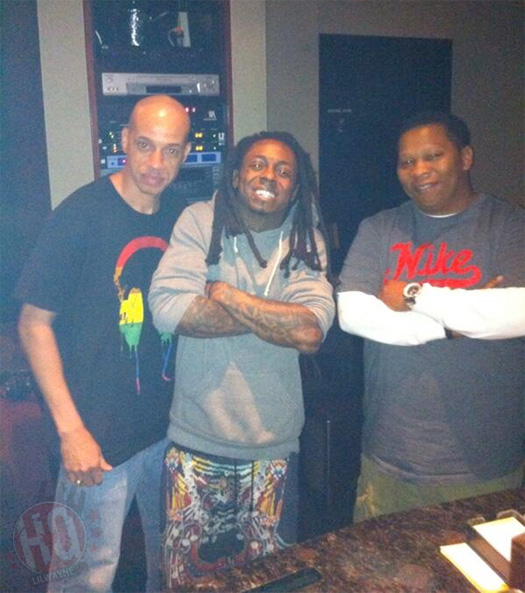 Mannie Fresh recently took part in an interview with Thedo and MAQ for their "DaTakeOver" podcast and during their conversation, he previewed a collaboration he has with Lil Wayne off the upcoming Tha Carter V album.
We first heard a 15-second snippet back in 2014, and now Mannie has played the first 2 minutes and 30 seconds of the song, which you can check out after the jump below.
From listening to the hook, it sounds like this track is the one from the Tha Carter V tentative tracklist called "Start This Shit Off Right". It also has Christina Milian listed as a feature and a couple of years ago, she did mention in an interview that she has a collabo with Weezy and Fresh on C5.
I'm aware Mannie Fresh also played a few other Tunechi snippets throughout his interview with the podcast, but I'm going to listen to the full 1 hour and 30 minute conversation when I'm free later on today before I post them, so I can get more details on the songs!