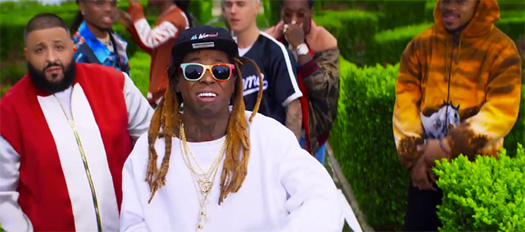 We first heard about this collaboration in February, and now DJ Khaled has released a music video for his "I'm The One" single featuring Lil Wayne, Justin Bieber, Quavo, and Chance The Rapper.
Eif Rivera directed the visual, which was shot in Malibu a few months ago. The song will be appearing on Khaled's forthcoming album, Grateful, due to be released in the summer.
You can watch the "I'm The One" video after the jump below!