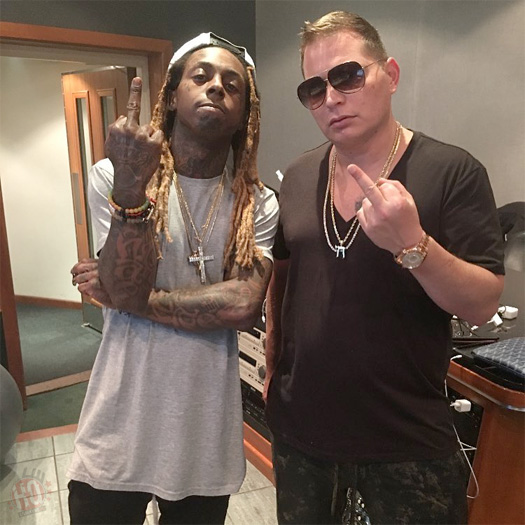 7 months ago, we saw a photo of Lil Wayne and producer Scott Storch working together in the studio.
Now Scott has done an interview with Billboard to talk about working with Wayne and during their convo, he revealed they have "some really big songs" that will be "coming out".
Storch even hinted at producing an upcoming Tunechi and Jay Z collaboration by saying he did a Tune track "with one of the biggest rappers in New York". So that's got to be Jay right?
Weezy also mentioned in an interview himself last year that him and Jay Z will release more songs together once he gets his record label situation right. You can read what Scott Storch told Billboard below!
What about Wayne? You and him took a picture together in the studio last year.
[Wayne and I] might have some stuff coming out. There's some really big [songs] that I can't talk about. I'm talking about [a song with] one of the biggest rappers in New York. I'm sure you know what I'm talking about, but I got some stuff coming.