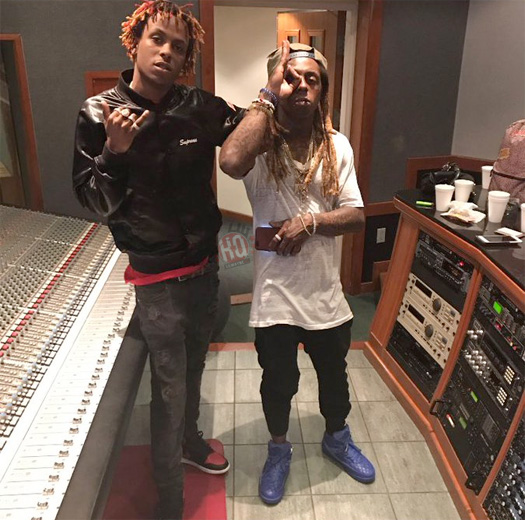 Rich The Kid recently went "Sneaker Shopping" with Joe La Puma from Complex at Stadium Goods in New York City.
Before spending over $6,000 on shoes, Rich spoke on what it was like skateboarding with Lil Wayne at his private TRUKSTOP skate park (1:10 mark).
You can check out the full conversation in a video after the jump below. Don't forget we can also be looking forward to hearing a collaboration from RTK and Weezy called "End Of Discussion"!
Thanks to Dan for the heads up!