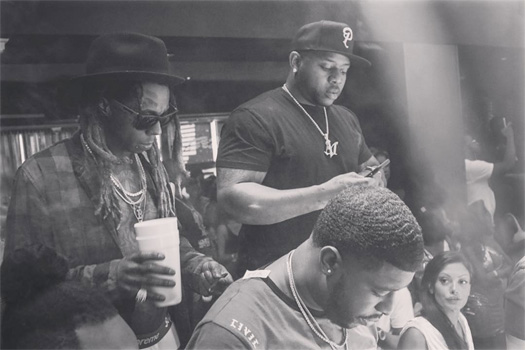 Tonight on his Instagram Story, Lil Wayne hinted at releasing some songs from his and DJ Drama's forthcoming mixtape, Dedication 6, which is due to drop in less than a week on December 25th.
In a video with the caption "#D6 I might just release some early!!", Weezy and his engineer can be seen in the studio with what sounds like a similar beat to Kendrick Lamar's "DNA" playing in the background.
You can check out the clip after the jump below! Do you think we could be hearing Tunechi's "DNA" freestyle before Christmas?
Photo credit: MIA Nights.