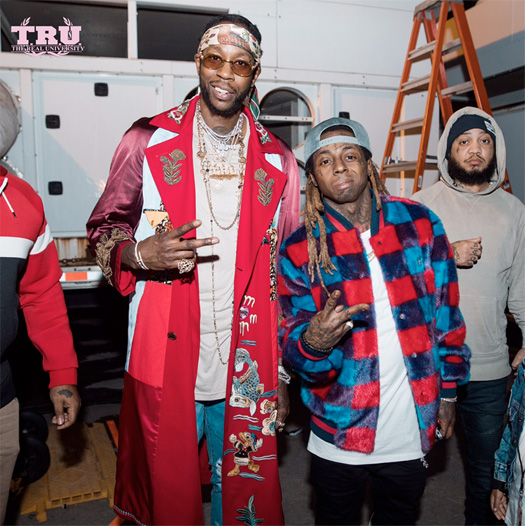 2 Chainz was the latest guest on episode 26 of Elliott Wilson and Brian "B.Dot" Miller's Rap Radar Podcast.
During their sit-down conversation, Tity Boi discussed why his and Lil Wayne's ColleGrove joint album was good for the both of them, the "Dedication" intro off the project, and why he gave Wayne the majority of the money that he received from the album.
You can watch Chainz explain his loyalty to Tunechi in a video after the jump below and listen to the full podcast on TIDAL here. Tity also revealed that Tune will be featured on his upcoming album!
Watch @2chainz discuss his loyalty to @LilTunechi & ColleGrove partnership #RapRadarPodcast https://t.co/J3oQvx86DC pic.twitter.com/t5T1G7cfVV

— Rap Radar (@RapRadar) March 20, 2018