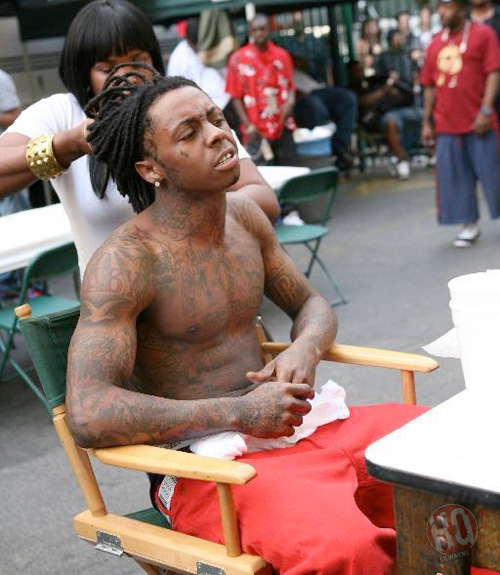 Last month on February 13th, "A Milli" from Lil Wayne's Tha Carter III album that was produced by Bangladesh turned 10-years-old.
To celebrate it's anniversary, the producer explained to Rap-Up why he did not like the single on the first listen, what made him change his mind, how it created a lot of new Weezy fans, the influence it has gave on rappers and producers, and more.
You can see what Bangladesh said about Tunechi's "A Milli" song after the jump below!
"I kind of didn't like it at first listen. I was probably too slow to know what it was when I heard it. We didn't make that song together… it kind of let me down to hear this song with no hook on it. We was conditioned to think things had to be structured a certain way, that it had to have this big hook, something relatable that people say and all that."

"I wasn't thinking about it like that. I was thinking about putting a hook on the song. I started hearing people say how it brought hip-hop back. When legends were saying this, I started paying attention and started studying why they were saying it… I'm a hip-hop head, so I started listening back. It was simple. 808s with drums and a chop, a sample. That's hip-hop. Just raw drums, boom-bap type shit. That's what they meant. As soon as I started understanding what it is, I started understanding the impact that it had."

"It created a lot of Lil Wayne fans. There's a lot of Lil Wayne babies today that we see just based off 'A Milli' coming out. There's a lot of rappers right now that's making it, that it inspired. There's a lot of producers that's making beats right now that, when they first heard 'A Milli,' that's why they wanted to make beats. It's impactful and I hear it all the time. It's an iconic moment for hip-hop and for the culture."