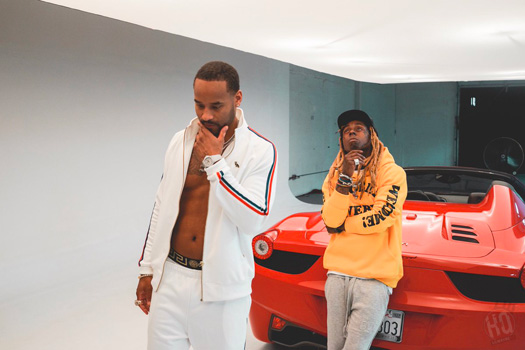 Preme, formerly known as P. Reign, recently chopped it up with Billboard for an interview and during their conversation, they spoke a little bit on Lil Wayne.
The OVO affiliate revealed how his and Weezy's "Hot Boy" collaboration came about, how PARTYNEXTDOOR was going to be on the song at first, taking a year and a half to get Wayne to do spit a verse on it, being in awe of shooting a music video with him, and more.
You can read exactly what Preme said about Tunechi after the jump below. He even called Tune a "legend" and a "G.O.A.T."!
What was the process of securing a Lil Wayne feature on "Hot Boy" like? He gave you a vintage verse on a track named after his former group.

I was actually in the studio with PARTYNEXTDOOR. We were working on some music and I came up with the "Hot Boy" record, which was supposed to have him on it [before] "Can't Hang." He didn't want to do a verse and wanted me to kill this record on my own because it suited me way more.

One of my friends thought it would be crazy to get Lil Wayne on it because we were talking about "Hot Boy." He was like, "Yeah, but you can't do that. It's going to be impossible to get Lil Wayne on there. You don't even know him." It was kind of like a personal mission of mine to prove my homie wrong and get Wayne on the record. It took me about a year and a half but it ended up working out and he sent me a legendary verse.

It's dope that I got a classic verse and it's a vintage Cash Money record we were trying to recreate. I met him a few times with Drake but we never really spoke. I met him again at the video shoot for "Hot Boy" in Miami. It was like a fan moment for me. He's a legend and the G.O.A.T. and that was one of the things on my bucket list to work with [Lil Wayne]. To do a video was ten times crazier. I was in awe to be in the same room as him.