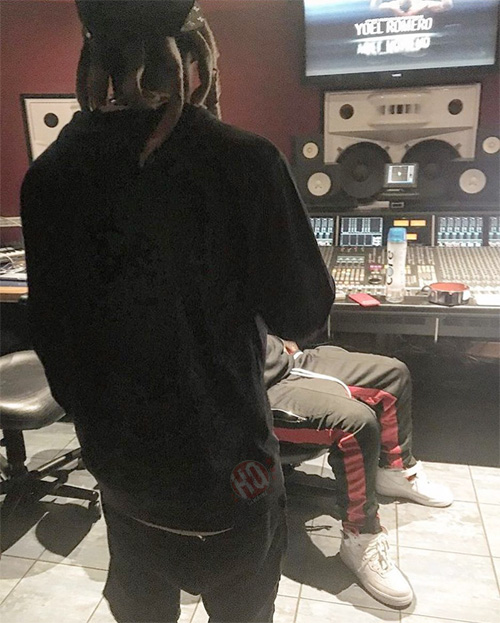 Even though we just received news that Lil Wayne has been freed from Cash Money Records, it didn't stop Wayne from having a studio session with Birdman yesterday.
Cash Money and Rich Gang's in-house producer, DRoc, shared the photo above from The Hit Factory Criteria Recording Studios in Miami last night onto his Instagram page with the following caption:
"'Father like son' We speak things into existence"
The post has since been deleted, but the caption didn't stop people from thinking Weezy and Baby were in the studio working on a Like Father, Like Son 2 collaboration album! What do you think?