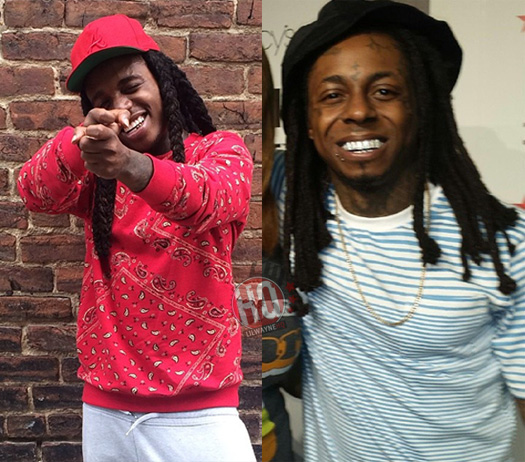 Jacquees recently chopped it up with TIDAL to promote his debut studio album, 4275, available on all music platforms now.
The Cash Money Records artist revealed Lil Wayne is his favorite rapper and his dream collaboration, as well as that Birdman told him personally he will make the collabo happen.
Also during their interview, which you can read below, Jacquees spoke on growing up listening to the Hot Boys, looking up to Tunechi as a kid, and Tune being the reason that he signed to Cash Money!
Your debut album title 4275 is a tribute to your roots in Georgia. Talk to me about how you were raised and the music you were influenced by growing up in Decatur.
I was raised by my mother and my community. It's the East side [of Decatur], it's different from every side. The type of music I grew up listening to and was influenced by was the Jacksons, Temptations. I used to listen to Hot Boys, Ginuwine, Usher, Chris Brown, Trey Songz, Jodeci, Jagged Edge, Earth, Wind & Fire, Ron Isley, R. Kelly – all the classics.

Who's your dream collaborator?
I wanna work with Wayne and Drake next. I already told Birdman two days ago. He actually brought it to me. He was like I'm finna push you to Wayne.

What would that mean to you to have a song with him?
I looked up to Wayne when I was a little kid. Wayne's still my favorite rapper. Wayne's the reason I signed to Cash Money but it's like I love Wayne, even though I didn't rap. I wanted to be a rapper before I knew I could sing. I never tried to look like Wayne, except when I was little. When I was five or six, I had the Cash Money chain with foil in my mouth. It was already a dream come true signing to Cash Money but it's another thing to work with Wayne. That's like signing to Motown and not getting to work with Michael Jackson. I ain't met [Wayne] yet but I know he rock with my music.