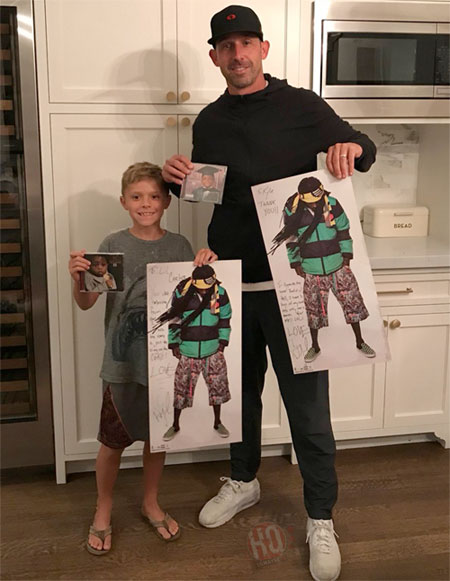 In May of this year, we found out that San Francisco 49ers coach Kyle Shanahan named his son Carter after Lil Wayne, because he was "obsessed" with his music.
As soon as Weezy heard about this news, he sent Kyle and Carter signed copies of his Tha Carter III and Tha Carter IV albums, as well as gave them both posters with a personal message on them.
You can check out a photo of the NFL coach and his son showing off their surprise gifts from Tunechi above!