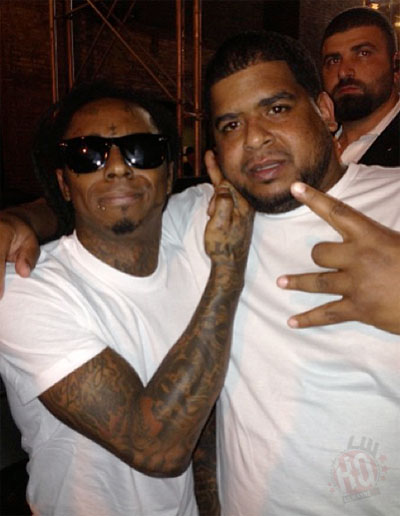 One of Lil Wayne's close homies, Petey Lo, has took to Instagram to hint at Tha Carter V being the next release from Young Money Entertainment.
The day after Nicki Minaj dropped her Queen album, Petey posted a picture of Wayne along with a caption reading "Carter 5 next" and a shushing face emoji.
Tunechi and Mack Maine have both teased a "Mula Summer" and now that we've had projects from Young Mula's Drake, Nicki and Jay Jones, could C5 be the final piece?
Summer officially ends on September 23rd, so it's possible that we could hear Tha Carter V before then. It's also possible that Tune may say something about the album next weekend during Lil Weezyana Fest.
You can check out Petey Lo hinting at C5 after the jump below, as well as see numerous pics of him with Weezy for anyone who is doubting that they are close homies!